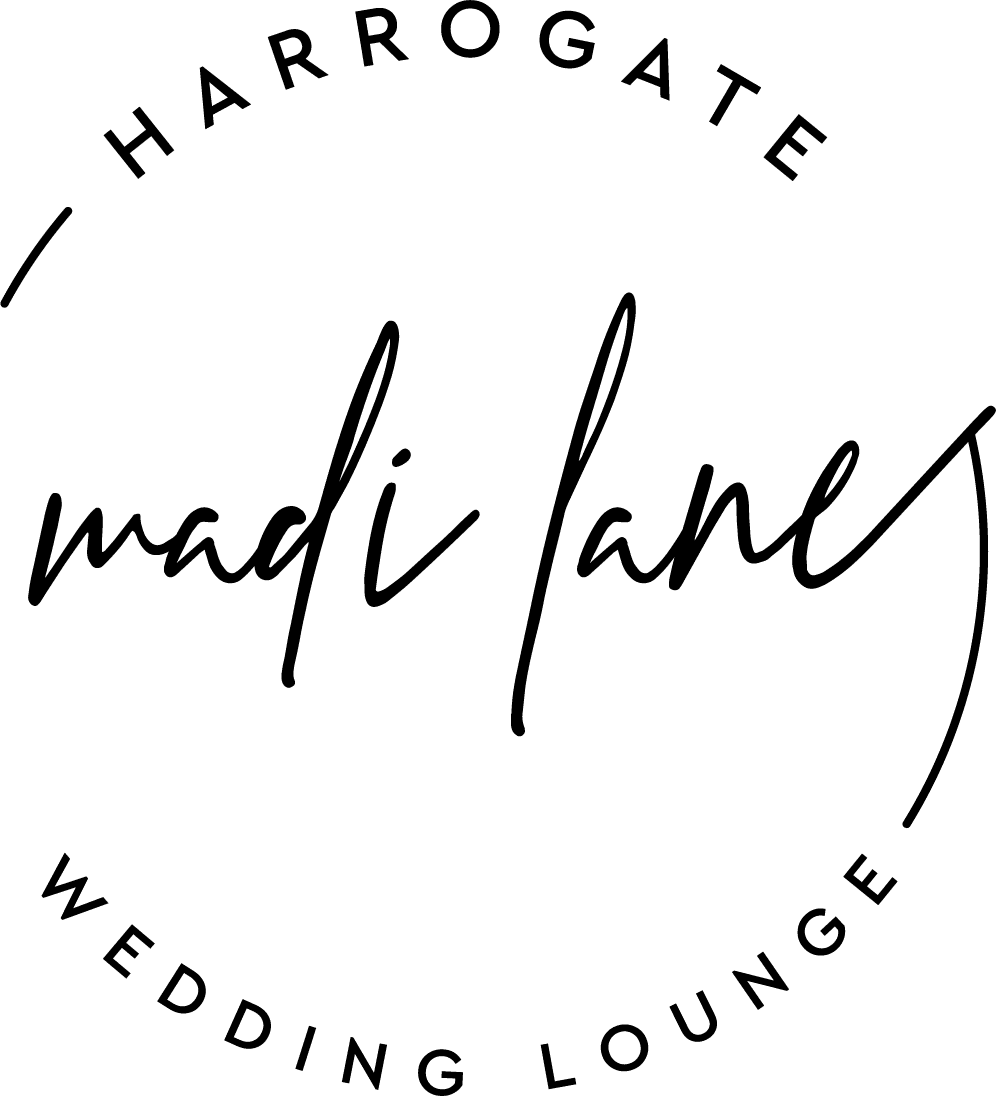 MADI LANE TRUNK SHOW 2021
We're delighted to announce our Madi Lane Trunk Show for 2021.
26th – 28th November
MADI LANE TRUNK SHOW 2021
WHAT TO EXPECT…
THE DRESSES
We have an amazing selection of dresses in the sample sale from designers such as Maggie Sottero, Sottero and Midgley, Justin Alexander, Justin Alexander Signature, Enzoani, Blue by Enzoani, Suzanne Neville, Jenny Packham, Caroline Castigliano, Rembo Styling, Marylise and more!!
You can see a small collection of our sale gowns on our dedicated Instagram page @harrogate_bridal_outlet All of the dresses going into our sale are sample gowns, this means that they have been tried on by brides-to-be. The condition of our sample dresses varies, some are new collection dresses that are in excellent condition and others have been well-loved and tried on.
A selection of the sample sale dresses are discontinued gowns however many dresses are going into the sale simply to make more room for the stunning new collections we have coming into the boutique! All sample gowns are priced to reflect their age and condition.
PREPARATION
Take a look on our website and social media pages to gain a good insight into what types of dresses you are likely to find at the sample sale.
Study the designers that we stock and make notes of any particular styles or dresses that are standing out. We advise brides to have tried dresses on prior to attending a sale event and to have a clear understanding of what it is they are looking for in their dream dress.
As sample sales are very quick events and in very high demand, they are for brides who are ready to find their perfect dress at an amazing price.
WHO AND WHAT TO BRING ALONG
We advise that you bring along to your appointment the one person who wish to be there when you make that big decision, whether this is mum, relative or your maid of honour! We wouldn't want you to miss out on your dress or make a decision without them.
Sample sale's are extremely busy and space may be limited so be do ask that you only bring up to 2 people to your appointment.
If you have a fuller bust, a strapless bra can also handy for trying the dresses on, as well as nude or light coloured underwear.
We know its importaint to feel confident when chosing your gown but please wear makeup sparingly and to keep our gowns in top notch condition please dont wear fake tan to your appointment.
THE APPOINTMENT PROCESS
Our sale appointments still last the full 90 mins, During this time you will be with your own bridal stylist in your own room. We reccommend you come with an idea of style and shape so our bridal stylists can help you make the right choices of gowns and give you the very best personalised advise and service.
While the boutique is very busy during a sample sale we are passionate about still giving every bride the attentive and bespoke service we are known for.
ALTERATIONS
Alterations are not included in the price of your dress but we have a few excellent local seamstresses that we are happy to reccommend that will fit your gown perfectly. You will be provided with their details the end of your appointment.
If you are not local to Harrogate we will do our best to utalise out network to give you some options of other seamstresses or boutiques.
OUR BEST ADVICE
Bring the people you want with you to share this special moment of choosing your gown but no more than 2 guests.
Have an Idea of what you are looking for before the appointment to maximise your time.
Come with the means to purchase your gown. Dresses need to be paid in full and taken away with you on the day.

The Harrogate Wedding Lounge
29 Park Parade, Harrogate, HG1 5AG

The Harrogate Wedding Lounge
29 Park Parade, Harrogate, North Yorkshire
HG1 5AG